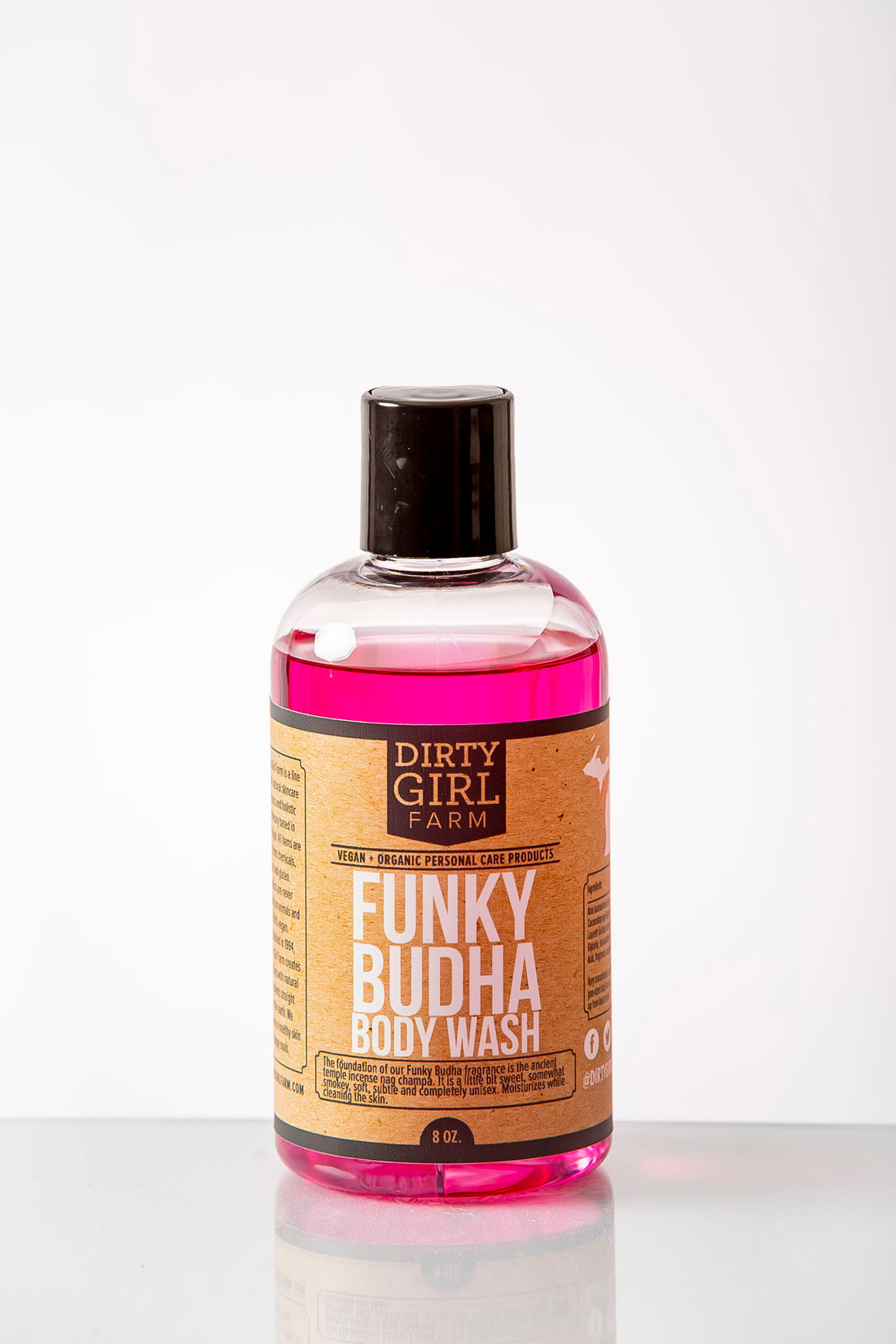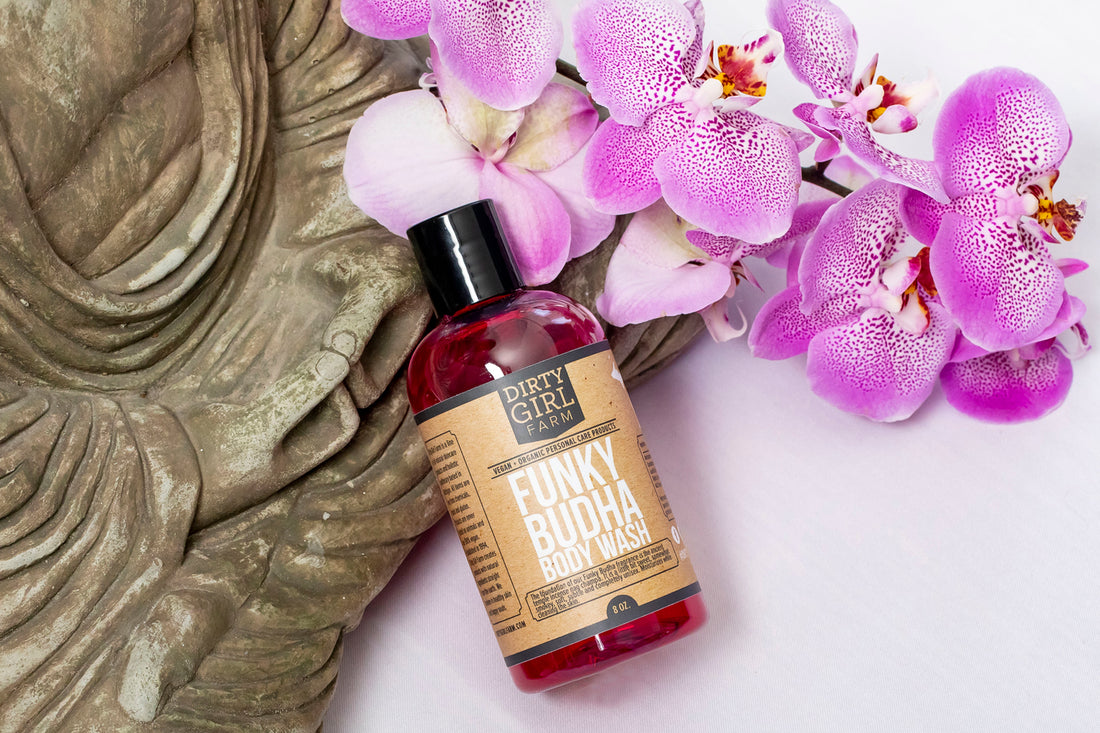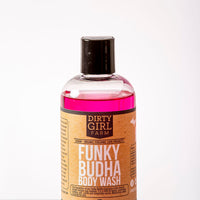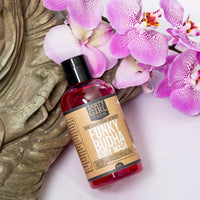 The foundation of our Funky Budha Body Wash fragrance is the ancient temple incense nag champa. It is a little bit sweet, somewhat smokey, soft, subtle and completely unisex. Moisturizes while cleaning the skin. Very concentrated, so only a pea-sized drop is needed to lather up from head to toe!
For anyone wondering if we simply misspelled Buddha, your confusion is valid.  However, Budha and Buddha are two different beings.  In Hindu mythology, Budha is the God of merchandise and the protector of Merchants.  He is represented as being mild, eloquent and sometimes has a greenish or blue complexion.
Ingredients: aqua, kosher vegetable glycerin, cocamidopropyl betaine, citric acid, sodium chloride, fragrance (phthalate free)
Dirtygirlfarm.com offers FREE Standard Shipping on all U.S. merchandise orders (excluding taxes). Orders over $60 always ship for free—no promotion code needed. Free shipping is available to all U.S. territories on orders over $100 ($50 dollar threshold for Puerto Rico). FREE Standard Shipping orders are processed within 1-3 business days, depending on product availability. We cannot guarantee a date of arrival with our free ship option and orders typically take 1-7 business days to arrive once they have been processed and shipped out. 
We ♡ our planet 🌎
We use biodegradable, non-toxic packing peanuts in EVERY box we ship! These packing peanuts are made from cornstarch and completely dissolve in water.  They can even be safely tossed into your compost pile!
SHOP AROUND
Your product's name
$19.99
Your product's name
$19.99
Your product's name
$19.99
Your product's name
$19.99
Your product's name
$19.99
Your product's name
$19.99
Your product's name
$19.99
Your product's name
$19.99
Your product's name
$19.99
Your product's name
$19.99
Your product's name
$19.99
Your product's name
$19.99
Your product's name
$19.99
Your product's name
$19.99
Your product's name
$19.99
Your product's name
$19.99
Your product's name
$19.99
Your product's name
$19.99
Your product's name
$19.99
Your product's name
$19.99
Your product's name
$19.99
Your product's name
$19.99
Your product's name
$19.99
Your product's name
$19.99