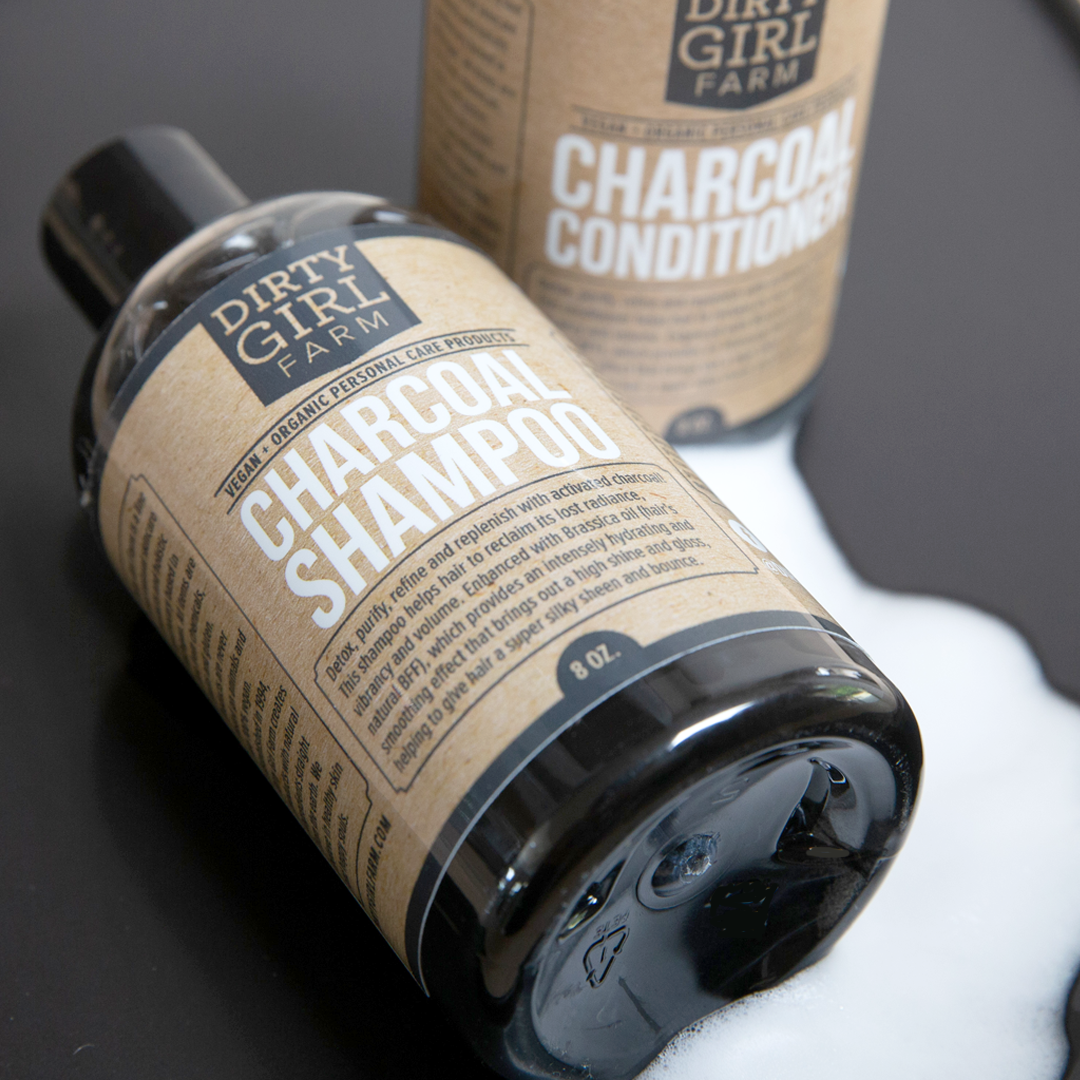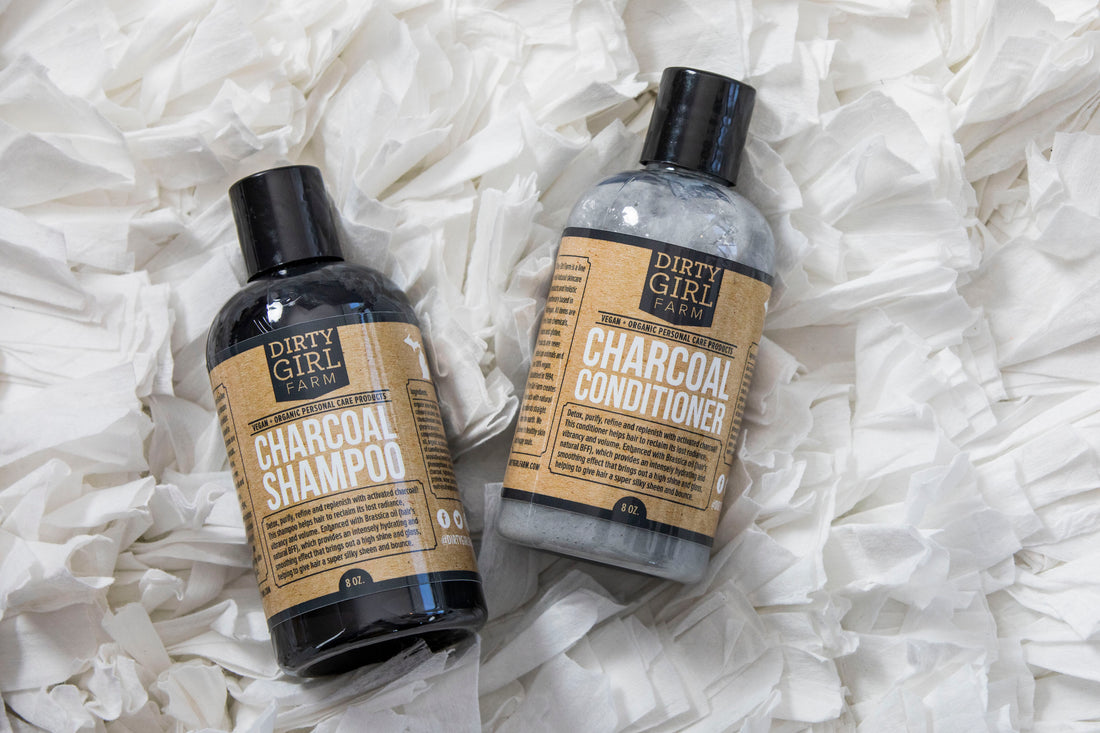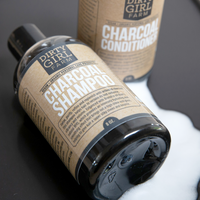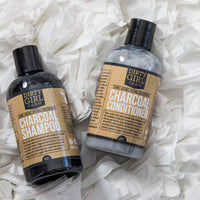 Detox, purify, refine and replenish with activated charcoal! This shampoo helps hair to reclaim its lost radiance, vibrancy and volume. Charcoal Shampoo is enhanced with Brassica oil (hair's natural BFF), which provides an intensely hydrating and smoothing effect that brings out a high shine and gloss, helping to give hair a super silky sheen and bounce.
Ingredients: organic aloe leaf juice, cetearyl alcohol, castor oil, stearalkonium chloride, glycerin brassica campestris/aleurites fordi oil, organic alcohol, extracts of camellia sinensis (organic green tea) Leaf, Aspalathus linearis (organic roobios) leaf, Phenoxyethanol, activated charcoal, hydrolyzed wheat protein (gluten free), water, panthenol (pro. vitamin B5), methylsulfonylmethane MSM.
Dirtygirlfarm.com offers FREE Standard Shipping on all U.S. merchandise orders (excluding taxes). Orders over $60 always ship for free—no promotion code needed. Free shipping is available to all U.S. territories on orders over $100 ($50 dollar threshold for Puerto Rico). FREE Standard Shipping orders are processed within 1-3 business days, depending on product availability. We cannot guarantee a date of arrival with our free ship option and orders typically take 1-7 business days to arrive once they have been processed and shipped out. 
We ♡ our planet 🌎
We use biodegradable, non-toxic packing peanuts in EVERY box we ship! These packing peanuts are made from cornstarch and completely dissolve in water.  They can even be safely tossed into your compost pile!
SHOP AROUND
Your product's name
$19.99
Your product's name
$19.99
Your product's name
$19.99
Your product's name
$19.99
Your product's name
$19.99
Your product's name
$19.99
Your product's name
$19.99
Your product's name
$19.99
Your product's name
$19.99
Your product's name
$19.99
Your product's name
$19.99
Your product's name
$19.99
Your product's name
$19.99
Your product's name
$19.99
Your product's name
$19.99
Your product's name
$19.99
Your product's name
$19.99
Your product's name
$19.99
Your product's name
$19.99
Your product's name
$19.99
Your product's name
$19.99
Your product's name
$19.99
Your product's name
$19.99
Your product's name
$19.99