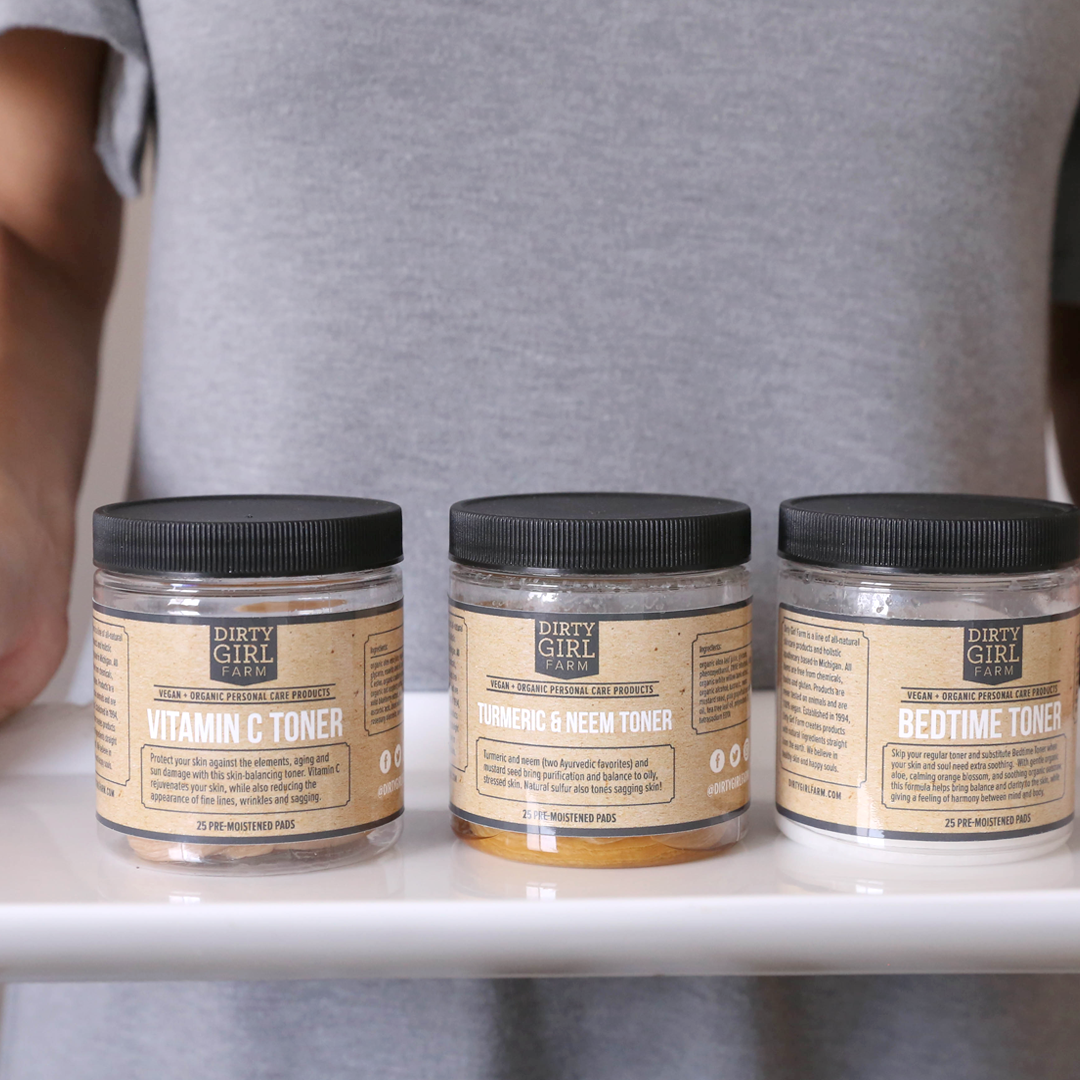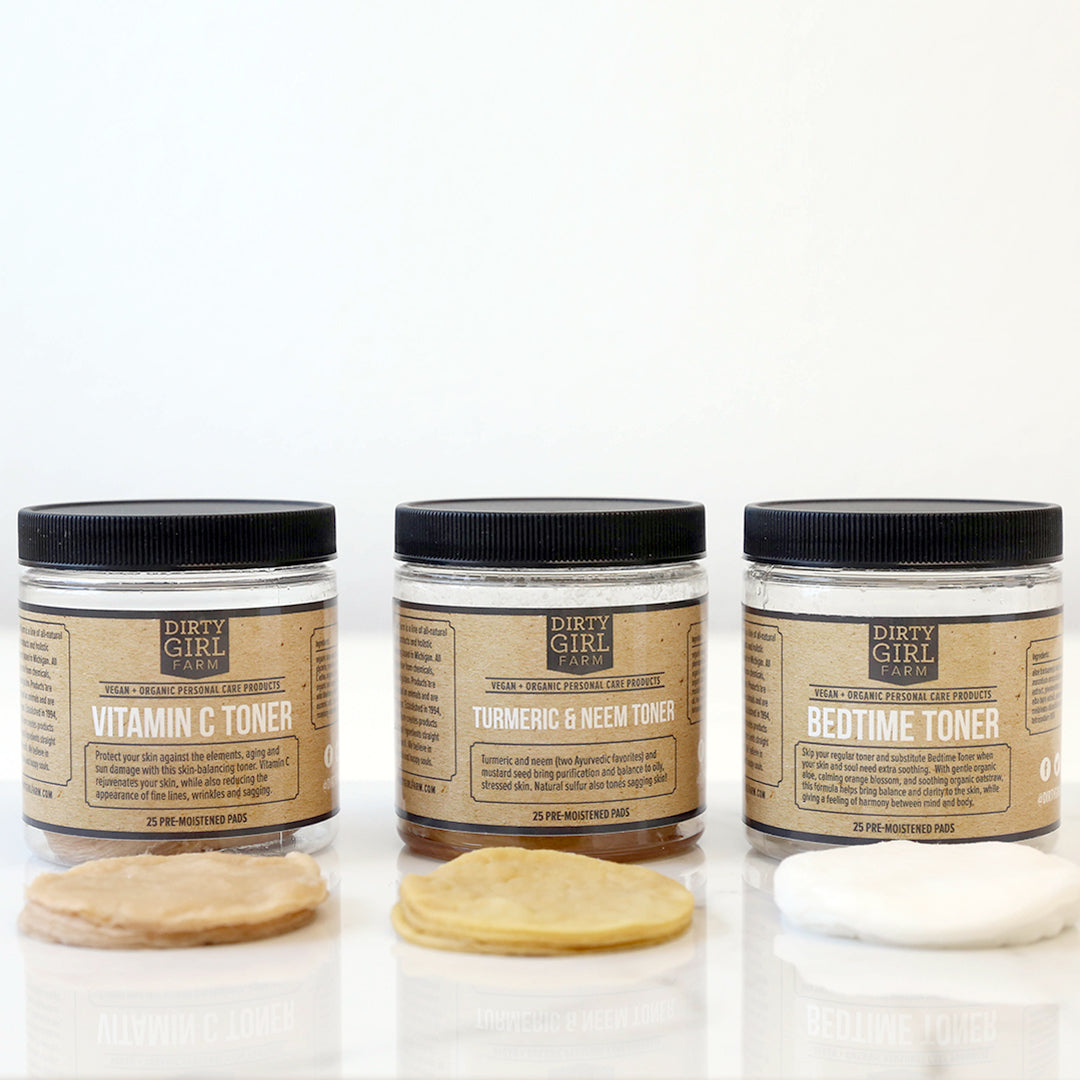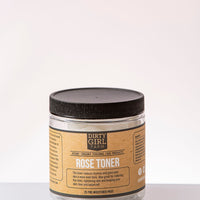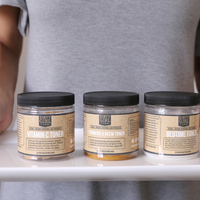 Rose Toner reduces dryness and gives your skin a more even tone, while smoothing and firming your skin.  Rose water has anti-inflammatory properties that can help reduce the redness of irritated skin, get rid of acne, dermatitis and eczema. It is a great cleanser and aids in removing oil and dirt accumulated in clogged pores
Great for keeping your skin clear and balanced! 
Use toner before serum or moisturizer.
Think of it as a glass of water for your skin. Serums and creams can penetrate deeper if your skin is hydrated.
25 pre-moistened pads.
Ingredients: Aqua, Organic rose hydrasol, Organic Rooibos Tea Extract, White Tea Extract, Organic Green Tea Extract, Methylsulfonylmethane (MSM), Dimethlaminoethanol(DMAE Bitartrate), Sodium Hyaluronate Acid, Tetrasodium EDTA, rose essential oil, Citric Acid. Color from alkanet root.
Dirtygirlfarm.com offers FREE Standard Shipping on all U.S. merchandise orders (excluding taxes). Orders over $60 always ship for free—no promotion code needed. Free shipping is available to all U.S. territories on orders over $100 ($50 dollar threshold for Puerto Rico). FREE Standard Shipping orders are processed within 1-3 business days, depending on product availability. We cannot guarantee a date of arrival with our free ship option and orders typically take 1-7 business days to arrive once they have been processed and shipped out. 
We ♡ our planet 🌎
We use biodegradable, non-toxic packing peanuts in EVERY box we ship! These packing peanuts are made from cornstarch and completely dissolve in water.  They can even be safely tossed into your compost pile!
SHOP AROUND
Your product's name
$19.99
Your product's name
$19.99
Your product's name
$19.99
Your product's name
$19.99
Your product's name
$19.99
Your product's name
$19.99
Your product's name
$19.99
Your product's name
$19.99
Your product's name
$19.99
Your product's name
$19.99
Your product's name
$19.99
Your product's name
$19.99
Your product's name
$19.99
Your product's name
$19.99
Your product's name
$19.99
Your product's name
$19.99
Your product's name
$19.99
Your product's name
$19.99
Your product's name
$19.99
Your product's name
$19.99
Your product's name
$19.99
Your product's name
$19.99
Your product's name
$19.99
Your product's name
$19.99