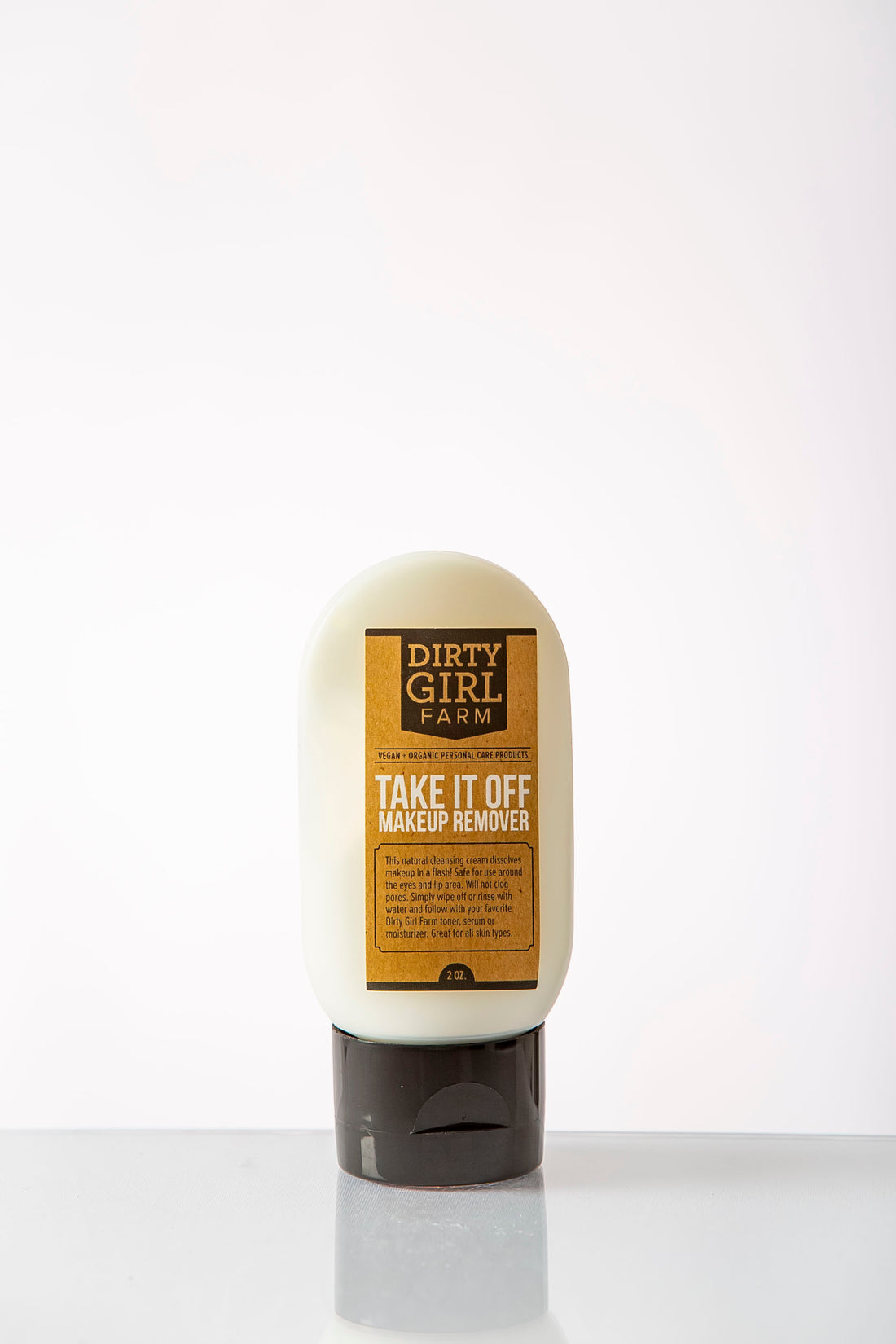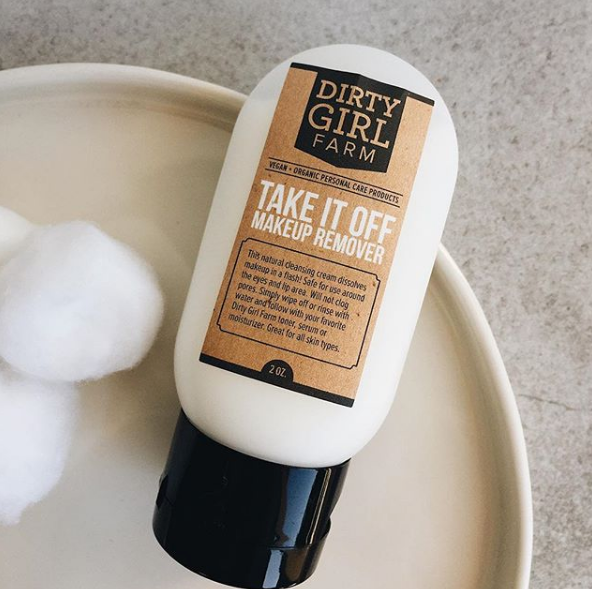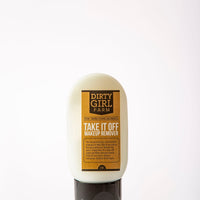 Take It Off Makeup Remover
This natural cleansing cream dissolves makeup in a flash! Take It Off Make-Up Remover is safe for use around the eyes and lip area and will not clog pores. Simply wipe off or rinse with water and follow with your favorite Dirty Girl Farm toner, serum or moisturizer. Great for all skin types.  
Ingredients: Organic Aloe barbadensis juice, organic Cocos nucifera Oil, Emulsifying Wax NF, Stearic Acid, Kosher Vegetable Glycerin, organic Simmondsia chinensis Oil, Vitis vinifera Oil, Persea americana Oil, Hamamelis virginiana, Vitamin E, Phenoxyethanol, Tetrasodium Edta, Xanthan Gum, Salix nigra Extract, Mannan, Azadirachta indica Oil, Rosmarinus officinalis Oleoresin, Citric Acid.
Dirtygirlfarm.com offers FREE Standard Shipping on all U.S. merchandise orders (excluding taxes). Orders over $60 always ship for free—no promotion code needed. Free shipping is available to all U.S. territories on orders over $100 ($50 dollar threshold for Puerto Rico). FREE Standard Shipping orders are processed within 1-3 business days, depending on product availability. We cannot guarantee a date of arrival with our free ship option and orders typically take 1-7 business days to arrive once they have been processed and shipped out. 
We ♡ our planet 🌎
We use biodegradable, non-toxic packing peanuts in EVERY box we ship! These packing peanuts are made from cornstarch and completely dissolve in water.  They can even be safely tossed into your compost pile!
SHOP AROUND
Your product's name
$19.99
Your product's name
$19.99
Your product's name
$19.99
Your product's name
$19.99
Your product's name
$19.99
Your product's name
$19.99
Your product's name
$19.99
Your product's name
$19.99
Your product's name
$19.99
Your product's name
$19.99
Your product's name
$19.99
Your product's name
$19.99
Your product's name
$19.99
Your product's name
$19.99
Your product's name
$19.99
Your product's name
$19.99
Your product's name
$19.99
Your product's name
$19.99
Your product's name
$19.99
Your product's name
$19.99
Your product's name
$19.99
Your product's name
$19.99
Your product's name
$19.99
Your product's name
$19.99