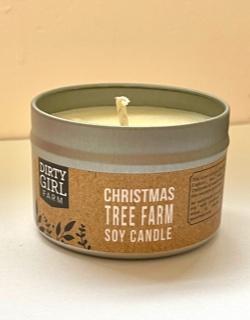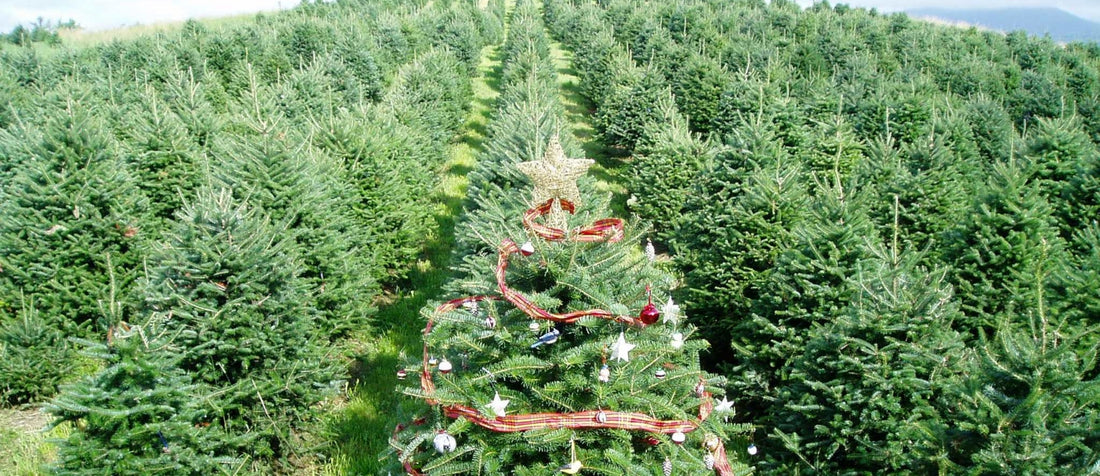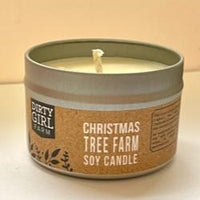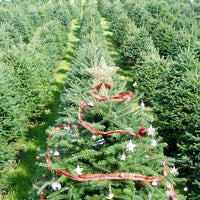 Christmas Tree Farm Candle
This scent screams Christmas! Capture the magic of Christmas all season long with this nostalgic pine aroma.
An assortment of evergreens mix with patchouli, cedar wood, fir needles and spearmint leaf.
4oz. tin

All of our candles are made with all natural soy wax. Our soy wax is produced from US grown soybeans and create clean burning, eco-friendly candles that contain no toxins, carcinogens, or pollutants. Soy candles also last longer than typical paraffin wax candles.
We also use eco-friendly candle wicks made from natural cotton and paper threads that are lead and zinc free.

Our fragrance oils are certified Clean Scents which means they are free of harmful ingredients like phthalates, carcinogens, mutagens, reproductive toxins, organ toxins, and acute toxins. 

We want our candles to fill your home with light and beautiful scent, not harmful pollutants, so we choose materials that are safe for you and your family.

Dirtygirlfarm.com offers FREE Standard Shipping on all U.S. merchandise orders (excluding taxes). Orders over $60 always ship for free—no promotion code needed. Free shipping is available to all U.S. territories on orders over $100 ($50 dollar threshold for Puerto Rico). FREE Standard Shipping orders are processed within 1-3 business days, depending on product availability. We cannot guarantee a date of arrival with our free ship option and orders typically take 1-7 business days to arrive once they have been processed and shipped out. 
We ♡ our planet 🌎
We use biodegradable, non-toxic packing peanuts in EVERY box we ship! These packing peanuts are made from cornstarch and completely dissolve in water.  They can even be safely tossed into your compost pile!
SHOP AROUND
Your product's name
$19.99
Your product's name
$19.99
Your product's name
$19.99
Your product's name
$19.99
Your product's name
$19.99
Your product's name
$19.99
Your product's name
$19.99
Your product's name
$19.99
Your product's name
$19.99
Your product's name
$19.99
Your product's name
$19.99
Your product's name
$19.99
Your product's name
$19.99
Your product's name
$19.99
Your product's name
$19.99
Your product's name
$19.99
Your product's name
$19.99
Your product's name
$19.99
Your product's name
$19.99
Your product's name
$19.99
Your product's name
$19.99
Your product's name
$19.99
Your product's name
$19.99
Your product's name
$19.99