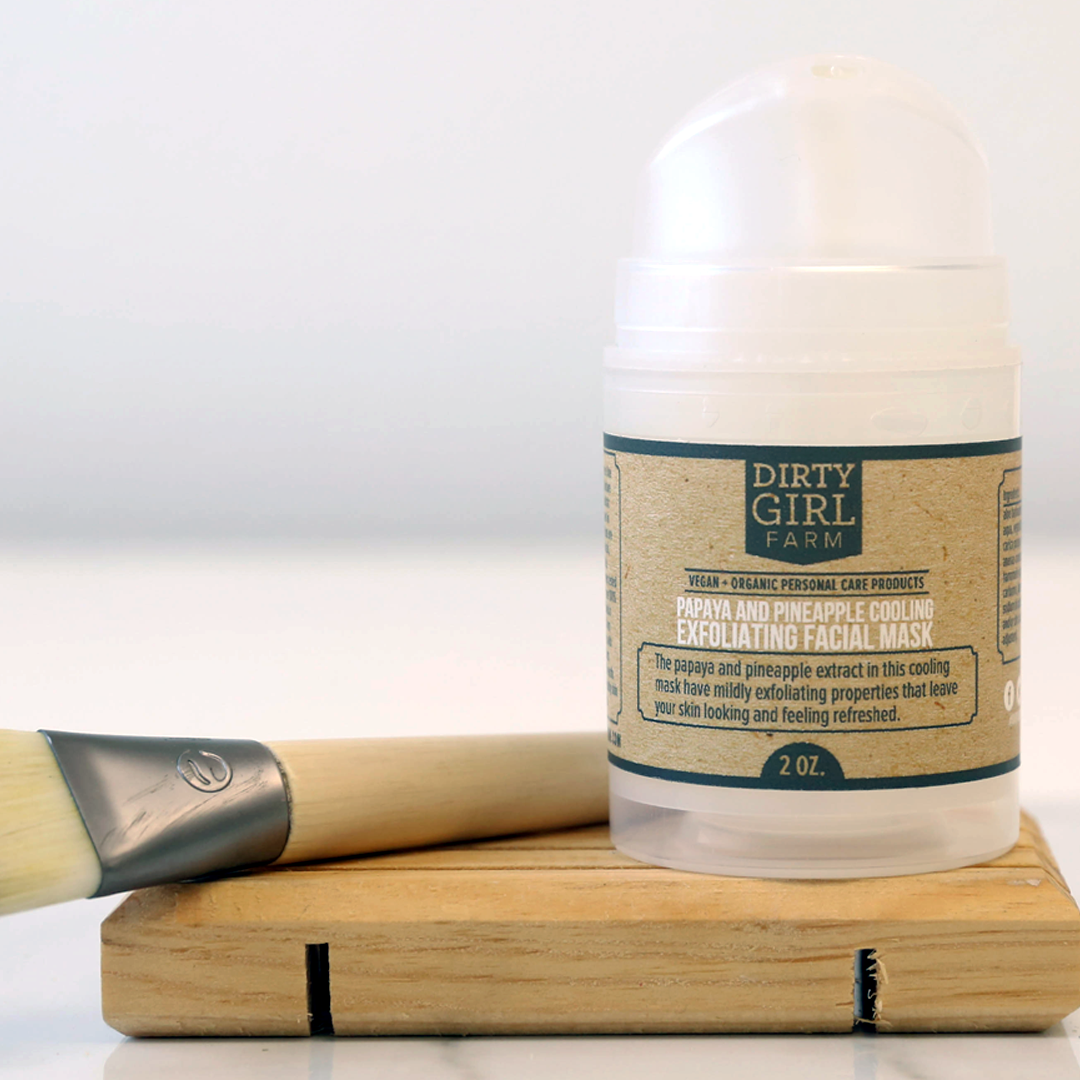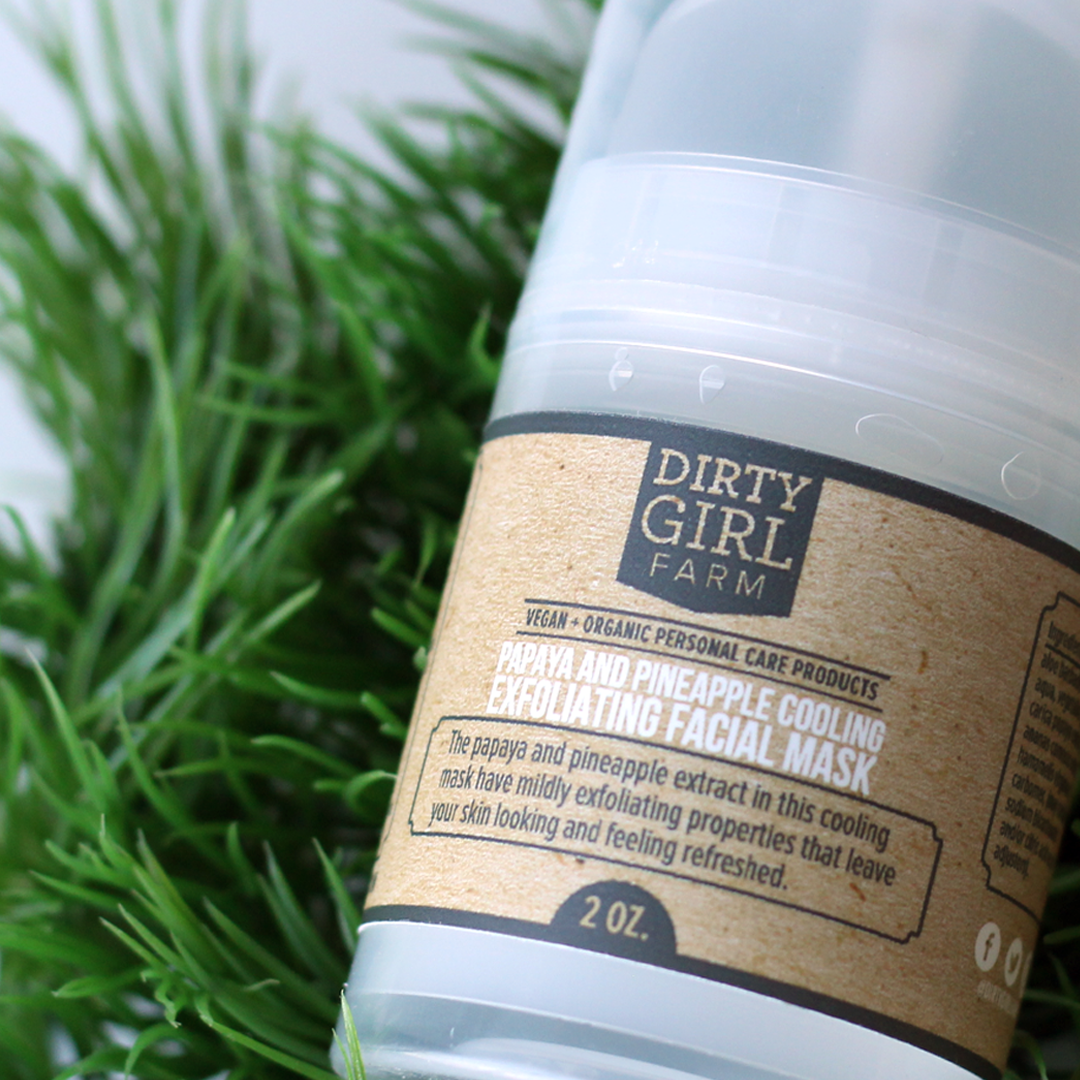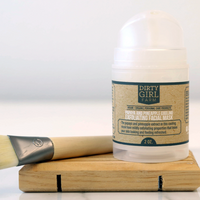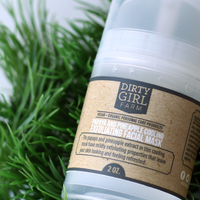 Papaya and Pineapple Cooling Exfoliating Facial Mask
Our Papaya and Pineapple Cooling Exfoliating Facial Mask contains naturally occurring Glycolic acid that penetrates the skin deeply to exfoliate those built up layers of skin cells. 
Even though it's effective for sloughing off dry, dull skin, the exfoliating power of this mask is gentle enough to use on delicate skin. 
Directions: Prior to using our papaya pineapple exfoliating mask we recommend using your favorite DGF exfoliant. By exfoliating your face prior to using a mask you remove the top layer of dead skin and allow the mark to penetrate your skin better. Apply all over face avoiding eye and lip area. Leave mask on for 10-20 minutes and rinse with warm water. Follow with your favorite DGF toner, serum and moisturizer. We recommend doing your mini at home facial twice a week. (a slight tingling feeling is normal with this mask)
Ingredients: Aloe barbadensis (Organic Aloe) Juice, Aqua (Water), Vegetable Glycerin, Carica papaya (Papaya) Extract, Carica papaya (Green Papaya) Extract, Ananas comosus (Pineapple) Extract, Hamamelis virginiana (Witch Hazel), Carbomer, (May contain sodium bicarbonate and/or citric acid as pH adjusters).
Dirtygirlfarm.com offers FREE Standard Shipping on all U.S. merchandise orders (excluding taxes). Orders over $60 always ship for free—no promotion code needed. Free shipping is available to all U.S. territories on orders over $100 ($50 dollar threshold for Puerto Rico). FREE Standard Shipping orders are processed within 1-3 business days, depending on product availability. We cannot guarantee a date of arrival with our free ship option and orders typically take 1-7 business days to arrive once they have been processed and shipped out. 
We ♡ our planet 🌎
We use biodegradable, non-toxic packing peanuts in EVERY box we ship! These packing peanuts are made from cornstarch and completely dissolve in water.  They can even be safely tossed into your compost pile!
SHOP AROUND
Your product's name
$19.99
Your product's name
$19.99
Your product's name
$19.99
Your product's name
$19.99
Your product's name
$19.99
Your product's name
$19.99
Your product's name
$19.99
Your product's name
$19.99
Your product's name
$19.99
Your product's name
$19.99
Your product's name
$19.99
Your product's name
$19.99
Your product's name
$19.99
Your product's name
$19.99
Your product's name
$19.99
Your product's name
$19.99
Your product's name
$19.99
Your product's name
$19.99
Your product's name
$19.99
Your product's name
$19.99
Your product's name
$19.99
Your product's name
$19.99
Your product's name
$19.99
Your product's name
$19.99