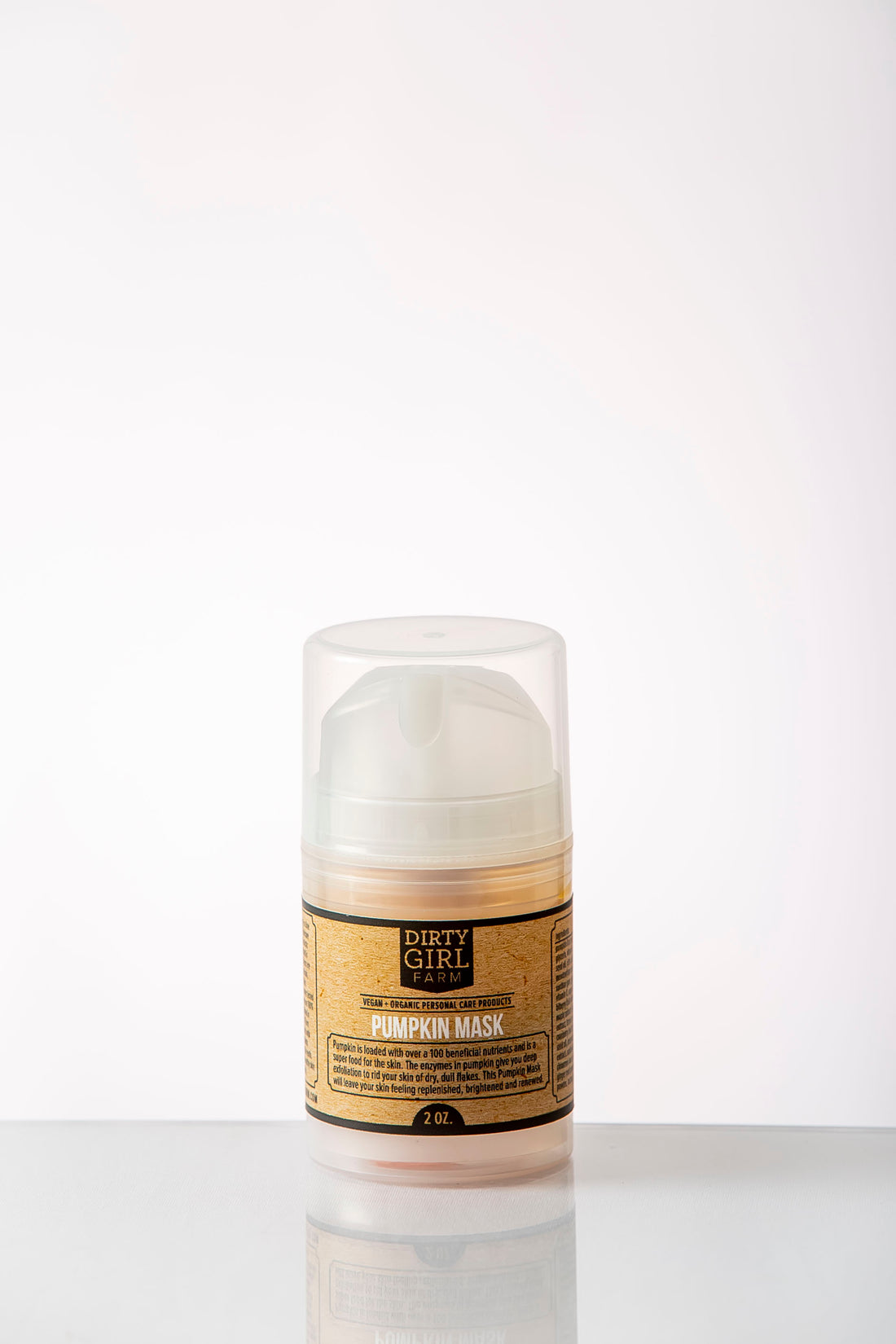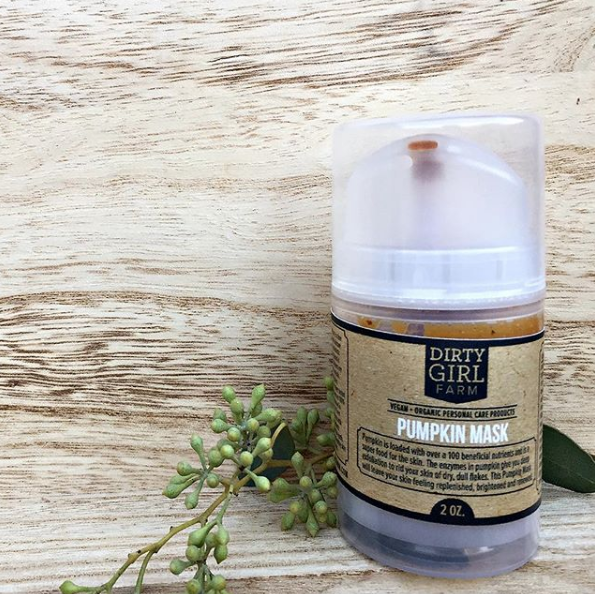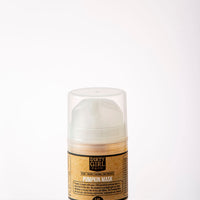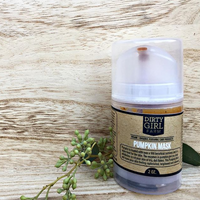 Looking for skin that glows?  Look into this Glycolic Acid Peel.
Glycolic Acid is the holy grail for exfoliation, effectively removing the outermost layer of dead cells from the complexion, revealing brighter, fresher skin. Glycolic Acid is l used often to treat scarring, skin discoloration and signs of aging, like fine lines and wrinkles.  This mask can be safely used once a week.
Pumpkin is loaded with over a 100 beneficial nutrients and is a super food for the skin. The enzymes in pumpkin give you deep exfoliation to rid your skin of dry, dull flakes. This Pumpkin Mask will leave your skin feeling replenished, brightened and renewed. 
Pair with your favorite Dirty Girl Farm facial cleanser, toner, serum, eye cream and moisturizer.  Don't forget your weekly at home scrub prior to using this pumpkin mask.  When you use a scrub before a mask, you remove all of the dry and dead skin cells and really allow your mask to do its job where it's needed the most- on the skin!
Ingredients: pumpkin fruit puree, water, glycerin, vitamin E, sunflower seed oil, citric acid, meadowfoam seed oil, xanthan gum, glycolic acid, vitamin C, sugar cane extract, bilberry fruit extract, sugar maple extract, orange peel extract, lemon peel extract, cranberry fruit extract, neem seed oil, rosemary leaf extract, cinnamon bark powder, ginger root powder, allspice powder, nutmeg powder.
Dirtygirlfarm.com offers FREE Standard Shipping on all U.S. merchandise orders (excluding taxes). Orders over $60 always ship for free—no promotion code needed. Free shipping is available to all U.S. territories on orders over $100 ($50 dollar threshold for Puerto Rico). FREE Standard Shipping orders are processed within 1-3 business days, depending on product availability. We cannot guarantee a date of arrival with our free ship option and orders typically take 1-7 business days to arrive once they have been processed and shipped out. 
We ♡ our planet 🌎
We use biodegradable, non-toxic packing peanuts in EVERY box we ship! These packing peanuts are made from cornstarch and completely dissolve in water.  They can even be safely tossed into your compost pile!
SHOP AROUND
Your product's name
$19.99
Your product's name
$19.99
Your product's name
$19.99
Your product's name
$19.99
Your product's name
$19.99
Your product's name
$19.99
Your product's name
$19.99
Your product's name
$19.99
Your product's name
$19.99
Your product's name
$19.99
Your product's name
$19.99
Your product's name
$19.99
Your product's name
$19.99
Your product's name
$19.99
Your product's name
$19.99
Your product's name
$19.99
Your product's name
$19.99
Your product's name
$19.99
Your product's name
$19.99
Your product's name
$19.99
Your product's name
$19.99
Your product's name
$19.99
Your product's name
$19.99
Your product's name
$19.99