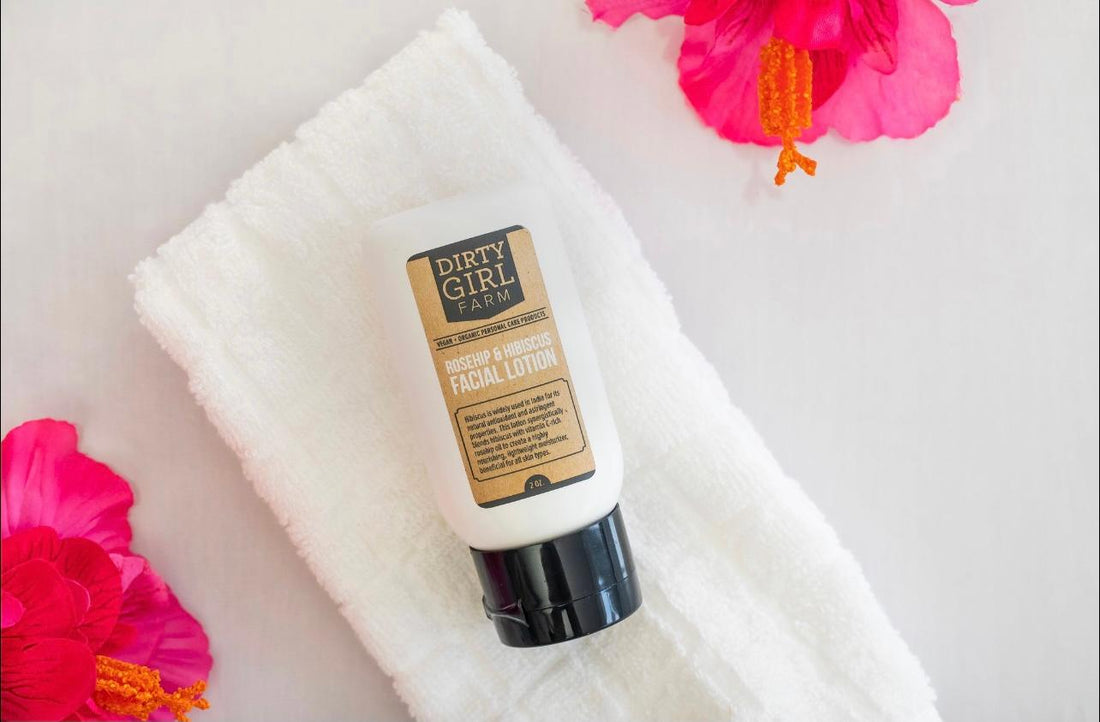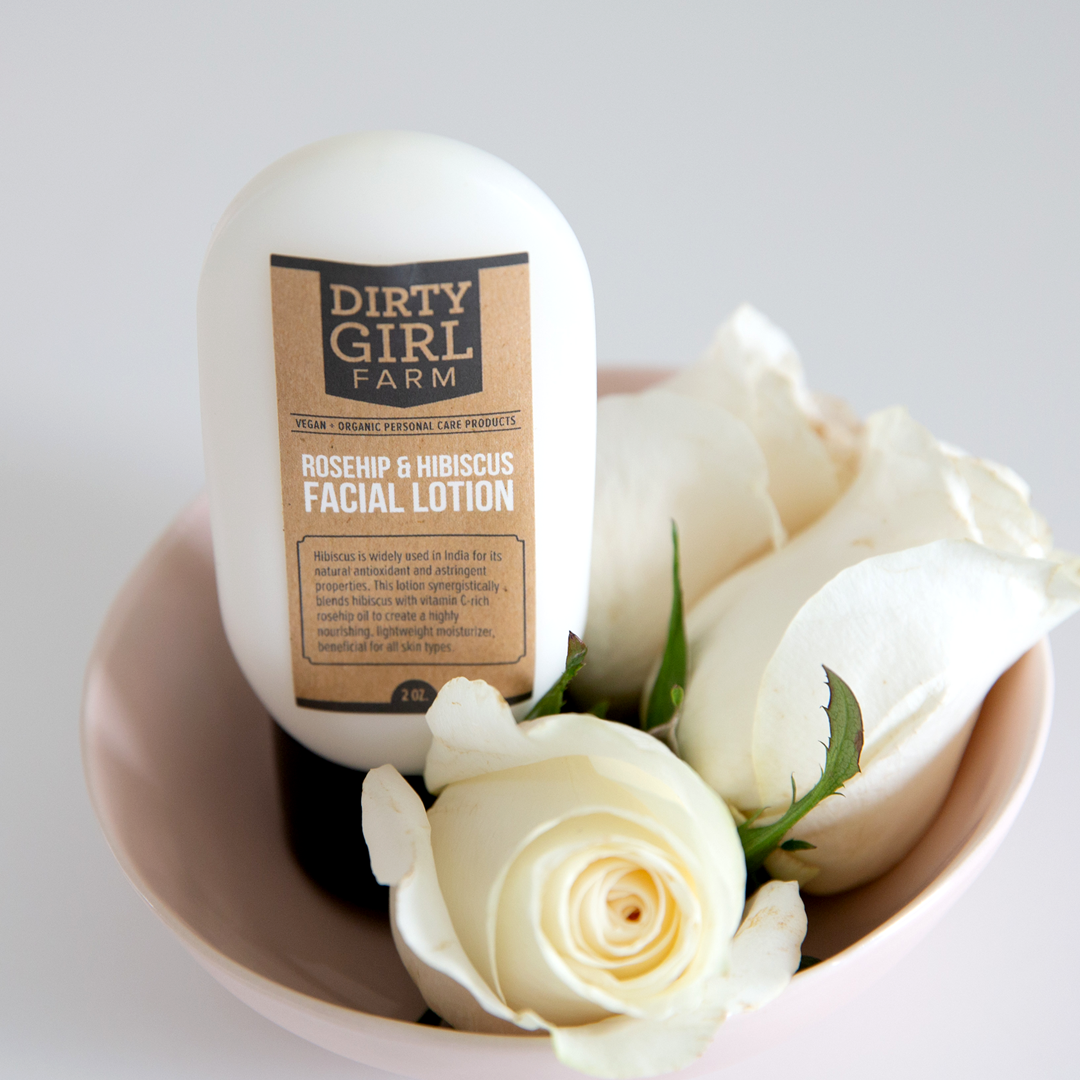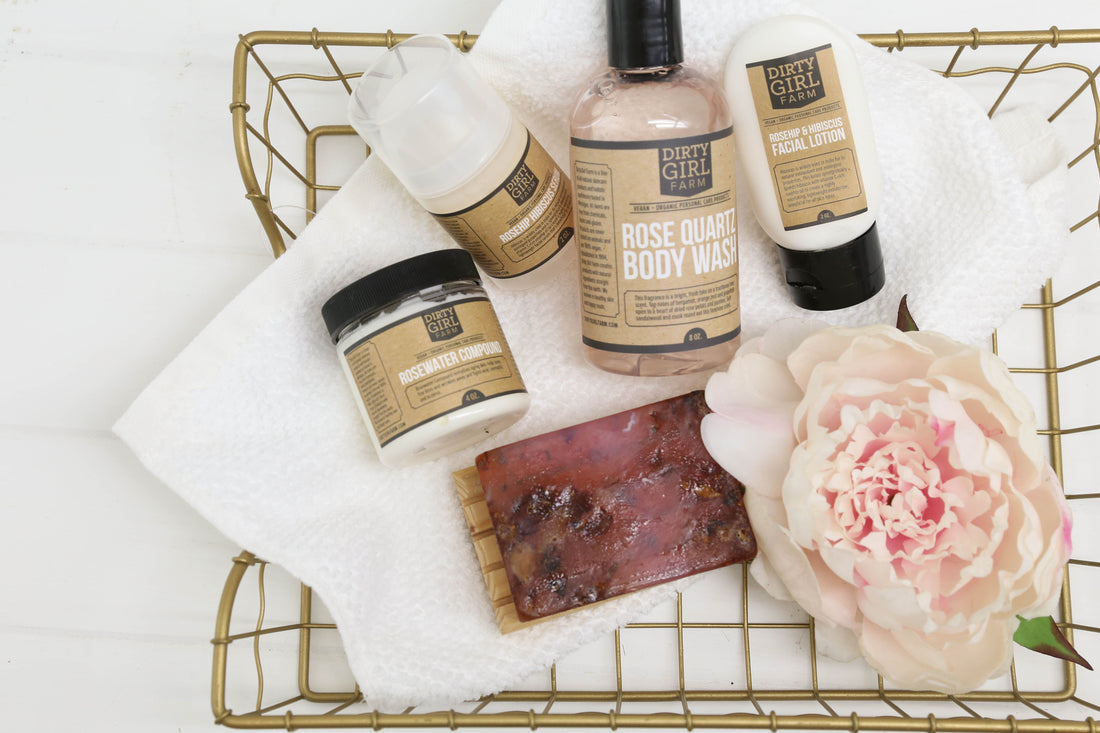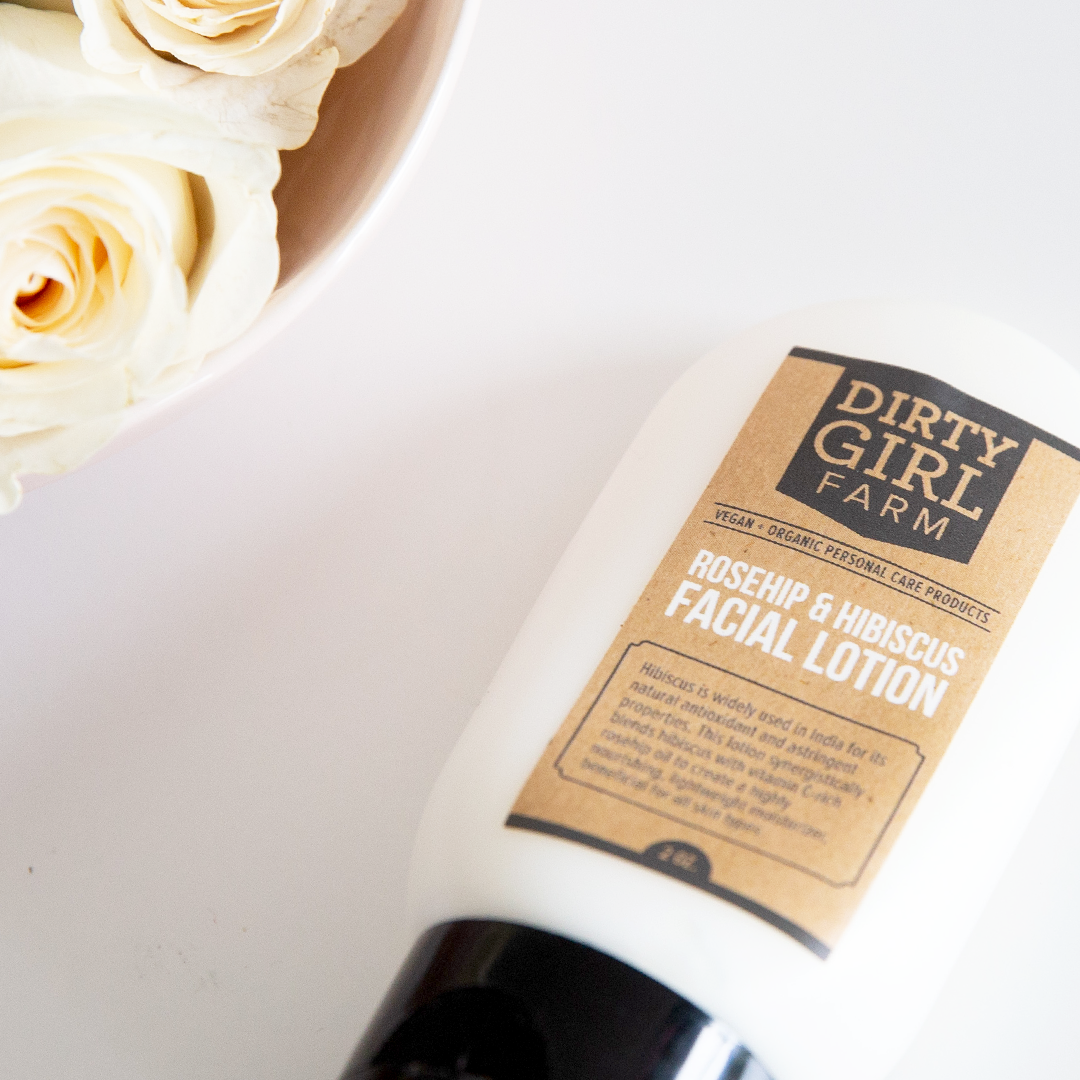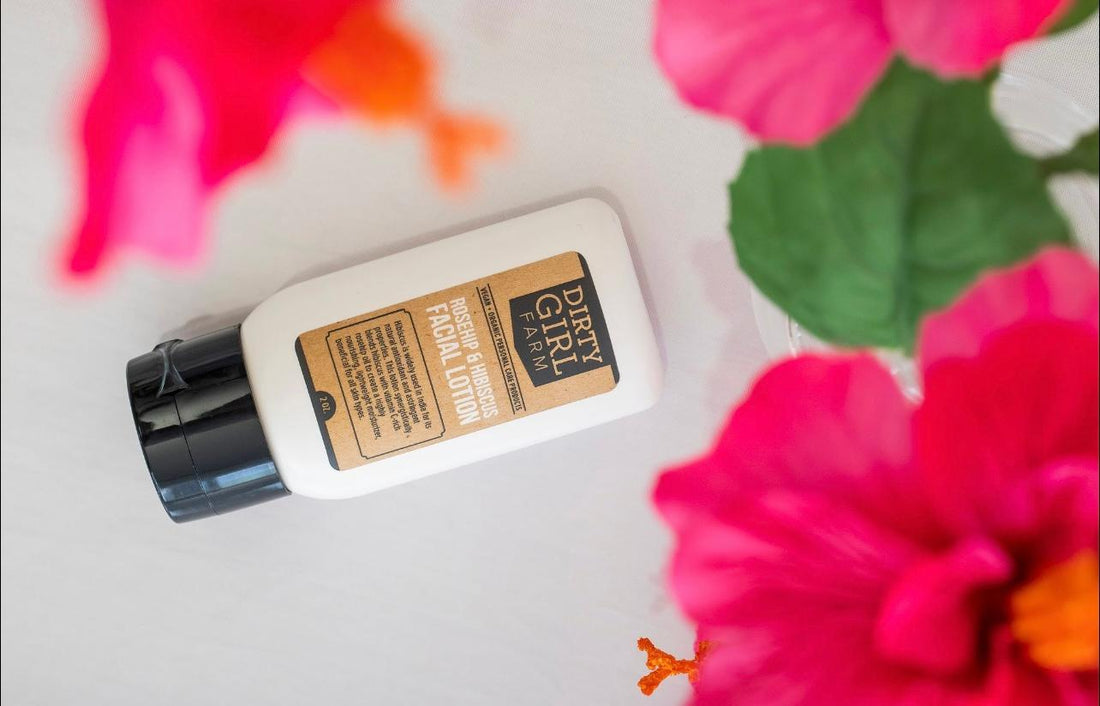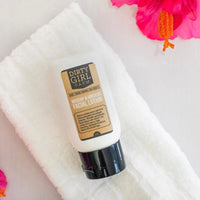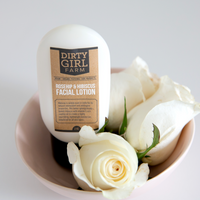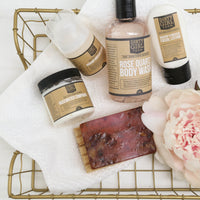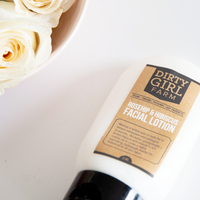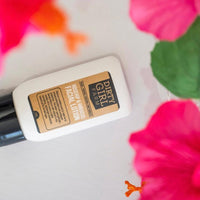 Rosehip and Hibiscus Lotion
A perfect synergy between vitamin C rich Rosehip Oil and Hibiscus Extract, creating powerful toning and smoothing effects.  Added MSM aka organic sulfur, the beauty mineral.  Sulfur lives primarily in our skin, muscles and bones. Wrinkles are caused by a lack of sulfur!
This lotion is super soothing and intensely hydrating, yet never feeling heavy on the skin.  

Also a great season-change helper!
An Ayurvedic skin care lotion that is especially useful for skin changes during the change of seasons when your skin may do crazy things...like all of a sudden breaking out when, you never break out!  Or over-reacting to the warmer weather by becoming super oily, when you've never been an oily person!
 Ingredients:
aloe leaf juice, coconut oil, rosehip seed oil, glycerin, emulsifying wax, stearic acid, vitamin E, sunflower seed oil, neem seed oil, rosemary leaf extract, hibiscus flower extract, DMAE bitartrate, MSM, provitamin A, vitamin B3, provitamin B5, vitamin C ester, xanthan gum, alcohol, tetrasodium 
Dirtygirlfarm.com offers FREE Standard Shipping on all U.S. merchandise orders (excluding taxes). Orders over $60 always ship for free—no promotion code needed. Free shipping is available to all U.S. territories on orders over $100 ($50 dollar threshold for Puerto Rico). FREE Standard Shipping orders are processed within 1-3 business days, depending on product availability. We cannot guarantee a date of arrival with our free ship option and orders typically take 1-7 business days to arrive once they have been processed and shipped out. 
We ♡ our planet 🌎
We use biodegradable, non-toxic packing peanuts in EVERY box we ship! These packing peanuts are made from cornstarch and completely dissolve in water.  They can even be safely tossed into your compost pile!
SHOP AROUND
Your product's name
$19.99
Your product's name
$19.99
Your product's name
$19.99
Your product's name
$19.99
Your product's name
$19.99
Your product's name
$19.99
Your product's name
$19.99
Your product's name
$19.99
Your product's name
$19.99
Your product's name
$19.99
Your product's name
$19.99
Your product's name
$19.99
Your product's name
$19.99
Your product's name
$19.99
Your product's name
$19.99
Your product's name
$19.99
Your product's name
$19.99
Your product's name
$19.99
Your product's name
$19.99
Your product's name
$19.99
Your product's name
$19.99
Your product's name
$19.99
Your product's name
$19.99
Your product's name
$19.99